Sights in Crete are numerous, interesting, and give visitors unusual experiences. Crete is the biggest of the Greek islands and is filled with beautiful scenery, beaches, turquoise blue waters, impressive mountains, forests, quaint villages with famous cuisine and folk dancing. It is also an archaeological paradise.
Chania Old Town
Chania is one of the island's most attractive towns with its old houses, picturesque streets, museums, galleries, small shops, restaurants, and bars. This capital town is located on the western section of the island and has a New Town and an Old Town. The New Town is just a modern city. The Old Town is built around a pretty harbor and has outstanding Venetian 15th century buildings, other historical monuments, a fort, a mosque, and more. The archaeological museum has vases, jewelry, figurines, and funeral gifts found in necropolises.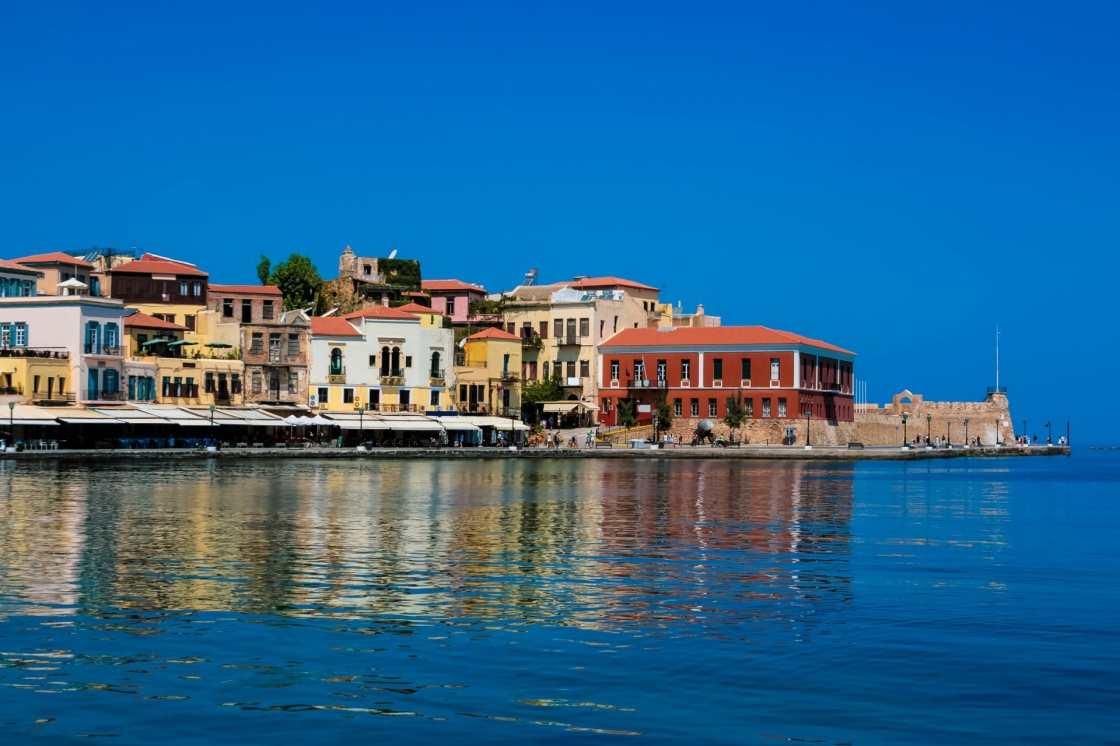 'Beautiful cityscape and bay in city of Chania on island of Crete, Greece' - Almotional / Shutterstock
Gorge of Samaria
The gorge of Samaria is Europe's longest gorge. It can only be visited between May and October because the river is low then, and it is closed on rainy days because of dangerous rock falls. The gorge is in the National Park in the White Mountains in West Crete. Its well-maintained springs provide plenty of drinking water. The best time to go is Spring as you may find a heat wave in the summer.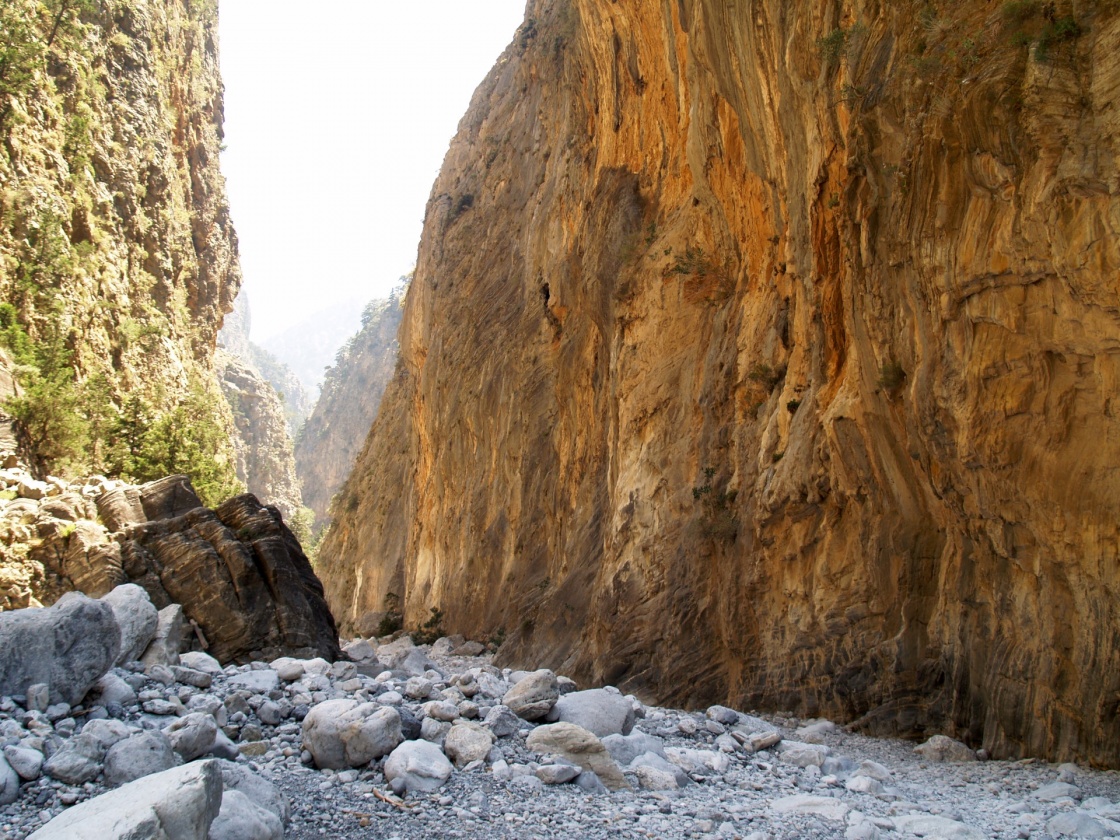 'Samaria gorge,Greece' - AGITA LEIMANE / Shutterstock
Knossos Palace
The Knossos Palace was the palace of King Minos and was completed in 1900 BC. It was destroyed by an earthquake but quickly rebuilt. Sir Arthur Evans excavated the site in the early 20th century, and you can thus absorb the Aegean culture known as Minoan from the Bronze Age.
Fragokastelo
Fragokastelo is an attractive tourist destination with its fine white sand beaches, a Venetian fortress, and the myth of Drosoulites where, once a year on the anniversary of the Fragokastelo battle, a vision of a long line of people dressed in black walk for about ten minutes from a ruined church and disappear into the sea.