Heraklion is the capital of the Island of Crete, and is one of the largest cities in all of Greece. It is a fabulous tourist destination thanks to the Mediterranean climate, beautiful beach area, Venetian castle, and incredible ruins.
One of the most fascinating attractions in Heraklion is the Palace of Knossos, located in the Archaeological Museum and Knossos Site. The whole area is steeped in myth and legend, like the famed Greek stories about labyrinths and minotaurs. Archaeology in the area has shown that there was activity and inhabitation there from as far back in history as 7000 BC, making this an incredibly opportunity to experience Greek history.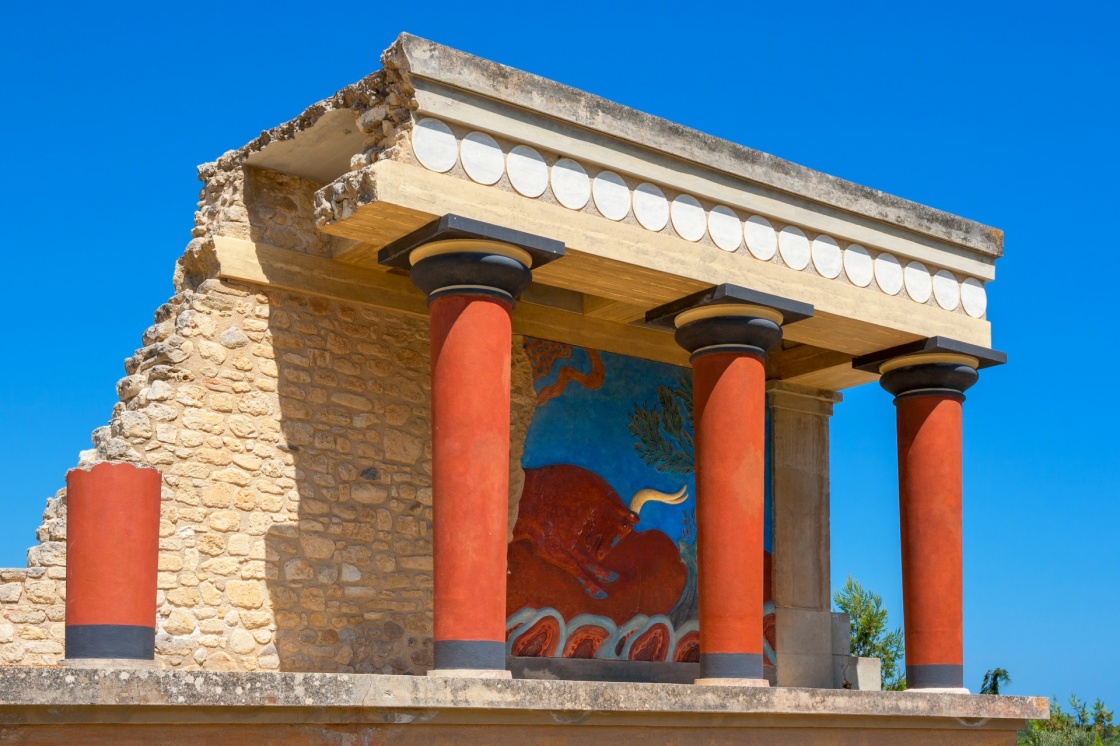 'Knossos Palace ruins. Heraklion, Crete, Greece' - Andrei Nekrassov / Shutterstock
The popular beach area of Heraklion is known as Amoudara. A beautiful stretch of sand over 3 kilometers in length provides visitors and locals alike with a gorgeous place to relax and soak up the sunshine. The white sand beach is one of the best in Greece, and the crystal clear blue sea will invite you in for a swim. Rest assured of the cleanliess of the beach, thanks to the EU Blue Flag award assuring it. There are plenty of restaurants, bars, and cafes in this beach district, so book one of the nearby hotels if you plan to spending a lot of your holiday here in Amoudara.
One of the greatest symbols of the city of Heraklion is Koules, the Venetian fortress that dominates the harbor. It was built in the 9th or 10th century, while the city was under Arab control. It played a pivotal part in the history of the island, and was added on to until the 16th century. Today it can be toured and and it is even possible to view an art exhibition on the lower floor of the fortress. If you have a chance to attend a concert on the top floor, don't miss the once in a lifetime opportunity!
To find your dream hotels in City of Heraklion and around the world, we've created Travelmyth, the unique hotel search engine with the widest selection of category filters. Whether you're looking for 5-star hotels in Magalluf or hotels near golf courses in Chiang Mai, Travelmyth is the go-to place to search for hotels.